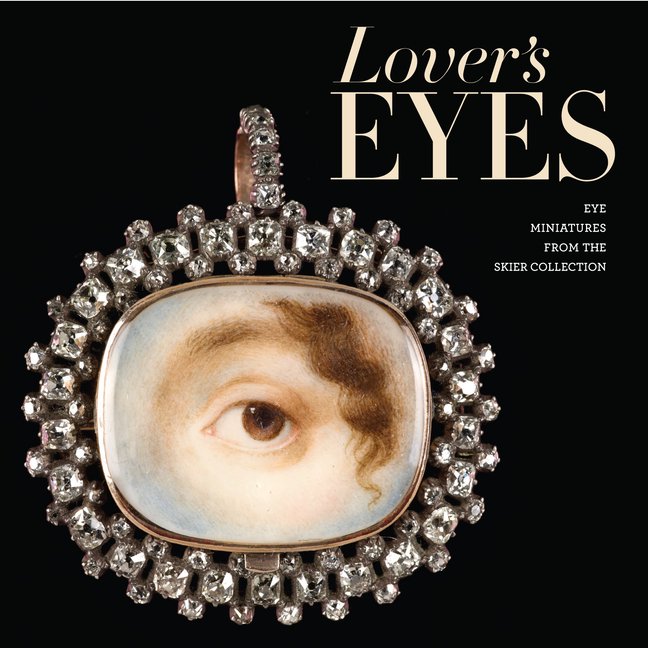 Lover's Eyes: Eye Miniatures from the Skier Collection
Editor: Elle Shushan
Contributors: Graham Boettcher, Stephen Lloyd & Elle Shushan
A significant addition to the fascinating study of rare and intriguing late 18th- and early 19th-century eye miniatures.
Until the early 2000s, little had been written about eye miniatures or "Lover's Eyes", and their short-lived popularity at the end of the eighteenth- and early nineteenth-centuries, when hand-painted portraits of single human eyes were set in jewelry, or created to memorialize a deceased loved one. This volume examines their role in the broader context of Georgian and early Victorian portrait miniatures; and looks in detail at the creation, and appeal, of these extraordinary objects.
Dr and Mrs. David A. Skier's collection of eye miniatures is one of the most complete collections of this genre of miniature painting in existence. This volume features over 130 pieces from the Skier Collection, with 36 extraordinary newly acquired pieces, including two of the three known existing "Lover's Lips", and six examples of a delightful sub-category known as "Flower Eyes". There are illustrated essays on forgeries and fakes of lovers' eyes, on "Flower Eyes", on the persistence of the eye image which continues the tradition of lovers' eyes, and an essay on the eye miniatures created by Richard Cosway.
280 Pages, Published: September, 2021 by Giles, Ltd. London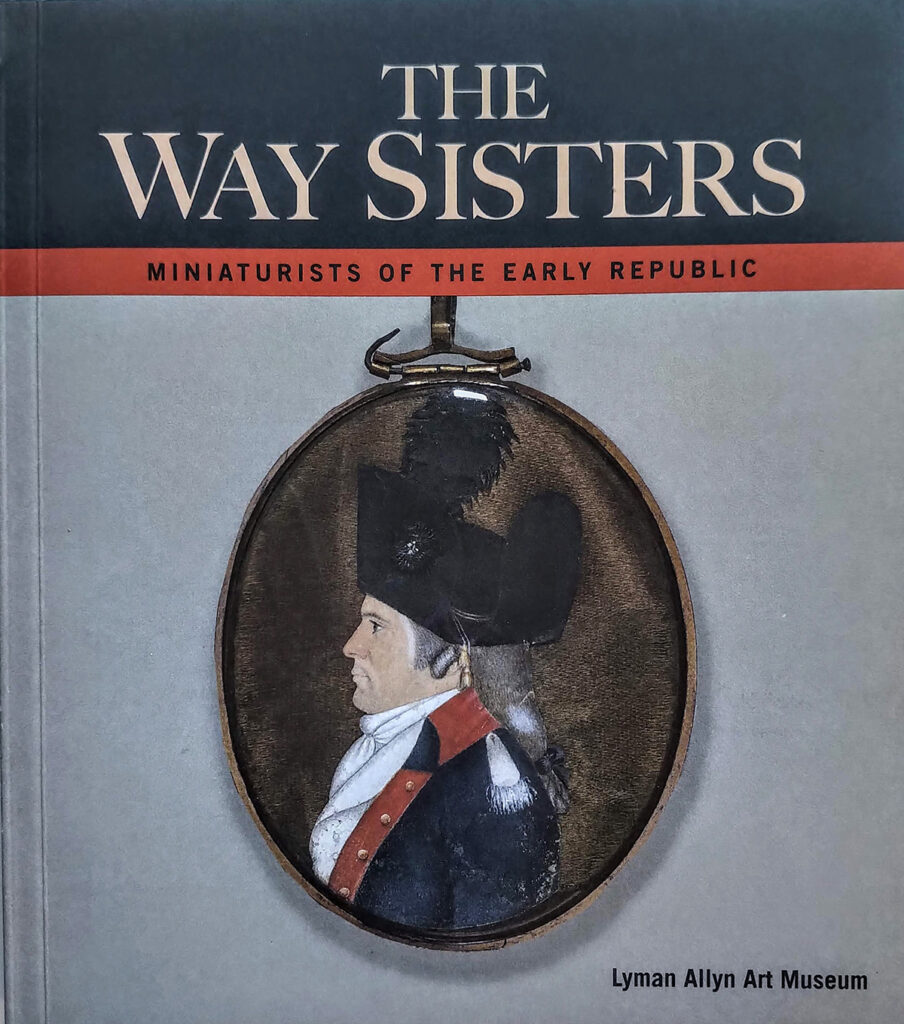 The Way Sisters: Miniaturists of the Early Republic
Author: Tayna Pohrt, Ph.D.
Essays by: D. Samuel Quigley, Catherine E. Kelly, Ph.D., Brian Ehrlich, M.D., and Elle Shushan
Called by The Boston Globe one of the 10 best New England museum exhibitions of 2021, The Way Sisters was a groundbreaking project by the Lyman Allyn Art Museum in New London, Connecticut.
Mary Way and Betsey Way Champlain were children during the Revolution. Self-taught and eager to succeed, not only did they expand gender roles for women, they produced enchanting "dressed" miniature profile portraits unlike anything being produced in America.
In the first ever exhibition dedicated to these remarkable sisters, the fully-illustrated catalogue addresses their world in New London, Mary's time in New York, and the artists who influenced and assisted them.